CARRIE : édition anniversaire de PS Publishing
L'édition anniversaire de PS Publishing pour les 40 ans de CARRIE est annoncée depuis le début d'année.
Voici ses caractéristiques : 


CARRIE, de Stephen King

Editeur : PS Publishing

Publication : avril 2014

Illustrations : Glenn Chadbourne

Introduction : James Lovegrove

Postface : Kim Newman

ISBN: 978-1-848637-67-2014



Formats : 

 – 974 copies, proposées dans un boitier et signées par Glenn Chadbourne, James Lovegrove & Kim Newman + fac similé de signature de Stephen King.  Prix : £60 (soit env 73€) + frais de port  (6€ en Europe), soit un cout total d'environ 80€

 – 26 copies lettrées : détails et prix à venir.

>>> Aucune trace de la "grande surprise" annoncée l'autre jour. Est-ce que peut être cela restera une surprise jusqu'à la réception des exemplaires?



>>> Lien de précommande sur le site de PS Publishing
Dans leur newsletter hebdomadaire communiquée hier, PS Publishing a donné de nouvelles informations quant à cette édition, ainsi que leur édition anniversaire de THINNER (LA PEAU SUR LES OS) :

Now, talking about Stephen King (which we just did—hey, pay attention at the back!), I think we should get right down to talking some more about our anniversary edition of Carrie.
The regular slipcased edition is going to follow the same standard and format we used for Christine and Pet Sematary. For the text paper, we're working on using 120gsm Munken Lynx on both editions. And as soon as we've completed the various tests, the signing sheets will go to print next week and should be sent out to the various perps for completion week commencing 19 May (by which time production of the slipcased edition and the slipcases themselves should be well underway—probably early next week). As to when copies of the book will actually start going out, well, that depends on how fast Messrs. Chadbourne, Lovegrove and Newman complete their signing chores (the author's signature in the slipcased edition is a facsimile).

The deluxe edition has a couple more component parts.
Artist Glenn Chadbourne is hard at it working his way through 26 one-off super-limited pieces of artwork ('super limited' as in "one of one", sports fans!) that will be included in the traycase as a separate item. But in addition to this, there will be a separate 300 gsm artstock catalogue featuring prints of all 26 pieces. The gallery will be limp sewn bound and will be placed into the tray case with the other items.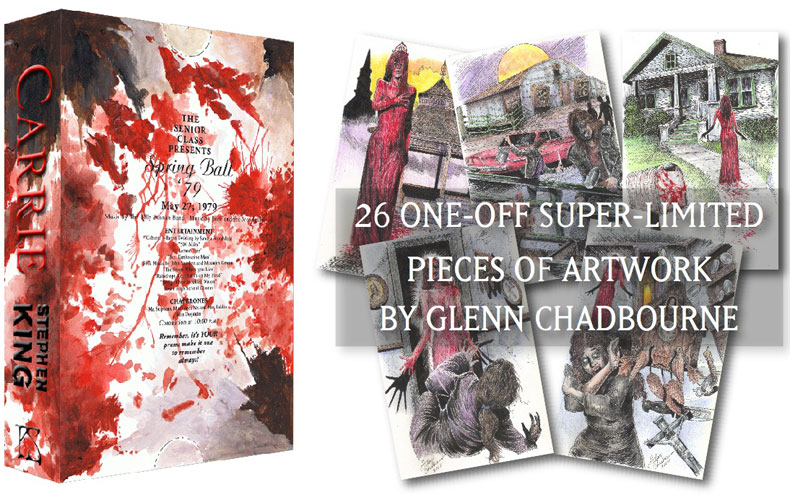 The actual book will measure 254 x 175mm / 10″ x 7″ (trimmed page size) with colour leaves printed on 130gsm gloss/silk (tbc). Where plates fall, blank pages will be left for colour leaves to be tipped onto them. These colour leaves will be trimmed to fit within the page (e.g. 224 x 145mm) leaving a white border all round. The book will be section sewn and printed in 4 colour throughout. Nicky is ironing out final choices for head- and tail-bands, ribbon markers, and material options for boards and traycase. The 26 deluxe edition copies are going to be hand prepared by Blissets (www.blissetts.com) in tandem with TJ, our regular printers (and while we're mentioning them, hearty congratulations to Neil on the birth of Athena just a few days ago. We're expecting her to take her position on the production line like the rest of us!)
Of course, the signing sheet of each copy of the deluxe edition will be lettered (as in A—Z, kids!) and that letter will be carried forward onto the gallery catalogue, the special original artwork envelope, the book exterior and the actual traycase.
So far, so good.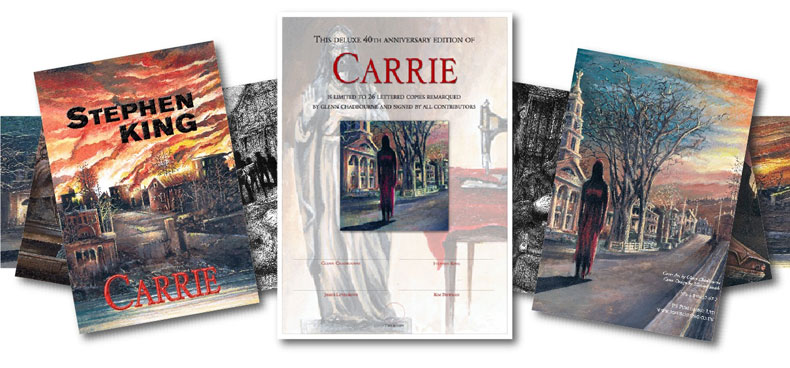 So, when will it be ready? I reckon it should be June—Nicky and I are keen to have the book as a birthday present to the both of us (Nicky is 3 July and I'm 4th) but we'll have to see. Oh, there's one more thing: Stephen has agreed to sign the sheets for the lettered edition but those sheets are going to be included in the actual book design. So instead of receiving 26 single pages, Stephen, Glenn, James and Kim will receive the eight-page sections, giving us the benefit of not having to tip in the sheets later. We'll be doing this on all future deluxe lettered editions and we're already well into plans for Thinner, which will feature cover and interior artwork from Edward Miller and Les Edwards plus (in the deluxe traycased edition) remarques from Les.
I'd like for us to be in a position to put up the order page in the next 10-14 days and certainly before the end of the month at which time, with all tests completed and signatures underway, we'll be able to confirm all publishing details. We'll be announcing the date and time of the page being uploaded after which it'll be every man and woman for themselves. The page will feature an automatic reverse counter and copies will be allocated on a strict first-come, first-served basis and limited to one per customer.
I tells you, we're all of us super-excited about this!
---

Les vidéos de notre chaine Youtube :

S'abonner à notre chaine Youtube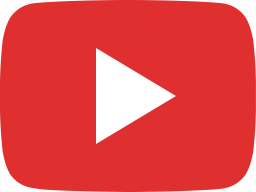 Chapelwaite (2021) - opening credits of the series inspired by Stephen King's "Jerusalem's Lot"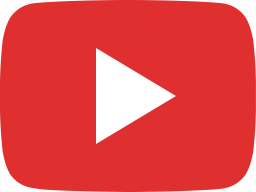 Chapelwaite - season 1 - 2021 - official red band trailer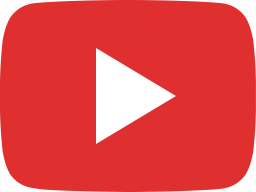 Chapelwaite (2021) Season 1 - Official trailer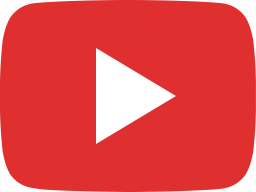 Liseys Story - The Tale of Liseys Story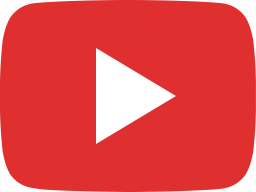 Liseys Story - Stephen King In His Own Words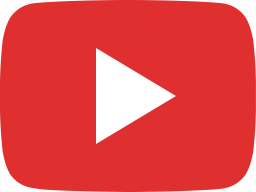 CHAPELWAITE : first teaser for the upcoming Stephen King series