The Stephen King Library Desk Calendar 2012
Le calendrier annuel commercialisé par Book of the Month Club est maintenant disponible. Comme chaque année, ce calendrier inclut différents textes écrits par des essayistes et professionnels influencés par Stephen King, dont Bev Vincent.
Egalement au sommaire, un trivia, des extraits des différents livres de La Tour Sombre et bien plus.
Format : 128 pages
Editeur : Mooseluck, pour Book of the Month Club
Lien sur le site de Book of the Month Club, chez qui il faut etre inscrit pour pouvoir le commander.. néanmoins il devrait apparaitre sur le marché d'occasion très prochainement!
SOMMAIRE DE CE CALENDRIER : Stephen King Library 2012 Desk Calendar
Preface:                        What is Mid-World by Robin Furth
Dec. 26 – Jan1st:            Walking the Line/Introduction by Jay Franco
Jan. 2 – 8th:                        Excerpt 1 from The Gunslinger
Jan. 9 – 15th:                       A Dark Tower Release Roundup
Jan. 16 – 22nd:                    The Dark One Would Never Expect It by Jay Franco
Jan. 23 – 29th:                     Time Keeps on Slipping into the Future by Bev Vincent
Jan. 30 – Feb. 5th:               Excerpt 2 from The Gunslinger
Feb. 6 – 12th:                       Dad-A-Chum Yum! by Matt Bergin
Feb. 13 – 19th:                     Introduction to High Speech by Robin Furth
Feb. 20 – 26th:                     Coming-of-Age by Peter V. Brett
Feb. 27 – Mar. 4th:               Excerpt 3 from The Drawing of the Three
Mar. 5th – 11th:                     The Ka-Tet: A Closer Look by Jay Franco
Mar. 12 – 18th:                      Floating Doors by Jay Franco
Mar. 19 – 25th:                      High Speech Primer, Part II by Robin Furth
Mar. 26 – Apr. 1st:                 Excerpt 4 from The Drawing of the Three
Apr. 2 – 8th:                 Writing in the Dark: Stephen King, Terror and the Sublime by Micol Ostow
Apr. 9 – 22nd:                        Running Time by Daniel M. Kimmel
Apr. 23 – 29th:                      The Fiction Within the Fiction / Trivia
Apr. 30 – May 6th:                 Excerpt 5 from The Waste Lands
May 7 – 13th:                        Your #1 Fan by Jay Franco
May 14 – 20th:                      High Speech Primer, Part III by Robin Furth
May 21 – 27th:                       A Dark Tower Cycle by Rome Quezada
May 28 – June 3rd:                 Excerpt 6 from The Waste Lands
Jun. 4 – 10th:                          Blaine the Jeopardy Brain by Matt DeVirgiliis
Jun. 11 – 17th:                       Jae Lee to Illustrate The Wind Through the Keyhole by Jay Franco
Jun. 18 – 24th:                       Faith and the Father by Samantha Etkin
Jun. 25 – Jul. 1st:                   Excerpt 7 from Wizard and Glass
Jul. 2. – 8th:                            High Speech Primer, Part IV by Robin Furth
Jul. 9 – 15th:                           Mid-World Word Trivia by Fotini Marcopulos
Jul. 16 – 22nd:            The "N." Mobisodes & Graphic Novel: A Unique Approach to Adaptation by Jay Franco
Jul. 23 – 29th:                        Excerpt 8 from Wizard and Glass
Jul. 30 – Aug. 5th:                  The Dark Tower: Treachery, The Graphic Novel by Jay Franco
Aug. 6 – 12th:                         Tie a Black Ribbon 'Round My Soul by Jon Oden
Aug. 13 – 19th:                       Making a Comic Book Stand by Stephen Jewell
Aug. 20 – 26th:                       Excerpt 9 from Wolves of the Calla
Aug. 27 – Sep. 2nd:                We, the Constant Readers by Fotini Marcopulos
Sep. 3 – 9th:                           Other Rolands by Bev Vincent
Sep. 10 – 16th:            Test Your Memory: Release Dates / Trivia
Sep. 17 – 23rd:            Excerpt 10 from Wolves of the Calla
Sep. 24 – 30th:            The Dark Tower: How Meta is That? by Justin Brooks
Oct. 1 – 7th:                 High Speech Primer, Part V by Robin Furth
Oct. 8 – 14th:               Of Knighthood and Nostalgia by Myke Cole
Oct. 15 – 21st:             Excerpt 11 from Song of Susannah
Oct. 22 – 28th:             Walking the Path of the Beam by Tricia Pasternak
Oct. 29 – Nov. 4th:                 Random King Trivia by Fotini Marcopulos
Nov. 5 – 11th:                         One Morning in Dallas by Jay Franco
Nov. 12 – 18th:                       Excerpt 12 from Song of Susannah
Nov. 19 – 25th:                       Cort: Man-at-Arms [A Brief Bio] by Jay Franco
Nov. 26 – Dec. 2nd:                The Ka of Villain Decay by Jeff Somers
Dec. 3 – 9th:                           Hey, Little Sister[s] by Jay Franco
Dec. 10 – 16th:                       Excerpt 13 from The Dark Tower
Dec. 17 – 23rd:                       Regis Ex Machina by Matt Bergin
Dec. 24 – 30th:              Why the Dark Tower Series Isn't Finished Yet by Brian James Freeman
Dec. 31 – Jan. 6th:                 Excerpt 14 from The Dark Tower
---

Les vidéos de notre chaine Youtube :

S'abonner à notre chaine Youtube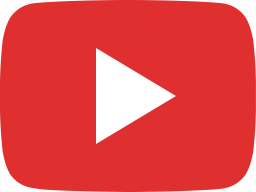 Stephen King - 2021 - BBC HardTalk interview with Stephen Sackur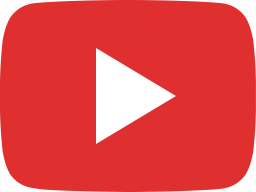 1998 Barnes & Nobles advertising - with Stephen King & Jim Gaffigan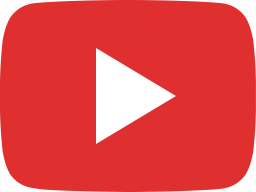 Lisey's Story : first look from the Stephen King / JJ Abrams series, from the Apple TV Promo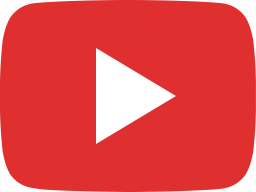 [FR] Si ça saigne : bande annonce du nouveau Stephen King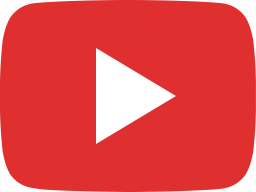 "Sac d'os", d'après Stephen King, maintenant en DVD et Bluray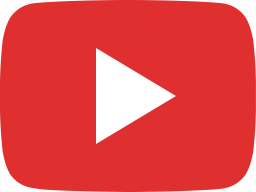 THE STAND - first scene of Randall Flagg